Our Gift Shop is open Tuesday through Friday,
10 a.m. to 2 p.m. while the Museum is open for the season.

Off-season please call in advance: 508.428.5861.
The Museum Store is located in the Captain Jonathan Parker House and features items reflecting Osterville's long history as a maritime, boat building, fishing, farming and recreational seaside community.
The Museum Store is always open during regular Museum hours and usually between 10 a.m. and 2 p.m. weekdays throughout the year.  We suggest you call the number above, however, before making a special trip for an off-season visit.
Would you like to save 10%
at the Museum Shop?
Then become a member today!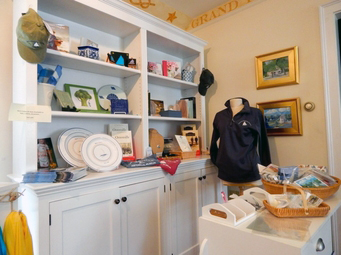 Open for the season!
Thurs. - Sat.
10:00A.M. to 2:00 P.M.
Through September 14th
155 West Bay Road
PO Box 3
Osterville, MA 02655
508.428.5861
Osterville Historical Museum
©2018 All rights reserved. No portion of this site may be reproduced without expressed written consent. All photographers must register with the Osterville Historical Museum prior to any photography on Museum property.