The Wooden Boat Legacy
Brothers Daniel and Jesse Crosby, Jr., came to Osterville from Centerville in 1798 and leased sixteen rods of land on the shore of North Bay with the right to build a shop and dock. For this lease of sixty years they paid James Parker nine dollars.
North Bay, at the foot of Bay Street, is quite deep and there is a channel running through North Bay and Cotuit Bay, and then out to Nantucket Sound. There would be no West Bay Cut in Osterville for another ninety years.
The Crosby brothers must have built a number of vessels here, but we have a record of only one, the "Warrior." The "Warrior" was a two-masted topsail schooner built in 1804 and lost on Block Island's north reef in 1834 during a violent storm. The "Warrior" was a "packet" running between Boston and New York on a more or less regular schedule as packets did, depending on the weather.
Explore
Located near the charming seaside, the Museum complex sits on lovely grounds which are highlighted by an 18th century herbal garden and a 19th century ornamental garden.
Something for everyone
The Museum's permanent collection includes period decorative arts, furniture, ceramics, and more than a dozen full-sized wooden boats. The two-acre campus sits on a quiet street – a perfect spot to enjoy a picnic lunch or a cup of coffee with free WiFi on a sunny day.
Crafting a Legend:The Stories of the Crosby Boats
Learn the stories behind the magnificent Crosby boats–gracing Nantucket Sound for over a century–through archival boat plans, photos, and first-hand interviews.
Vernon Coleman: The Lost Murals
Vernon Coleman (1898-1978) was an art teacher at the Osterville Bay School and Barnstable High School for over 25 years. He was also a WPA artist and painted beautiful seascapes of Cape Cod during the 1920s and beyond. Last year, seven murals were discovered behind a false wall in a Hyannis restaurant. They were donated to the museum by the property owner, restored by the museum, and now are on display for all to enjoy. Coleman spent hours studying the water and waves with his young son to, in his words, "simply get it right." The murals represent snapshots in time capturing the essence of Cape Cod's nautical landscape.
Sail Into History
Tour our newly redesigned exhibit on The Wianno Senior. Learn how these magnificent Crosby boats gracing the waters of Nantucket Sound for over a century–are made. Thanks to a generous grant from the Horizon Foundation.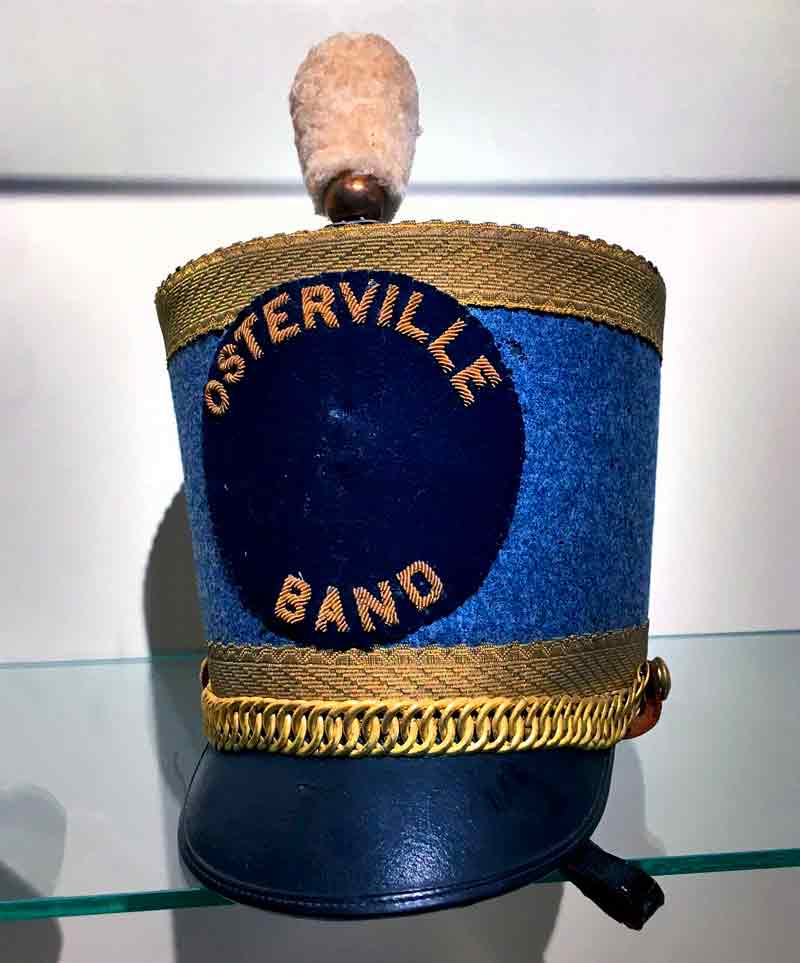 Events at the Museum
The Osterville Farmer's Market, the Osterville Antique's Show and so much more.
Open for the season!
Thurs. - Sat.
10:00A.M. to 2:00 P.M.
Through September 14th
155 West Bay Road
PO Box 3
Osterville, MA 02655
508.428.5861
Osterville Historical Museum
©2018 All rights reserved. No portion of this site may be reproduced without expressed written consent. All photographers must register with the Osterville Historical Museum prior to any photography on Museum property.